September 19 is the International Talk Like A Pirate Day!!!
Arrrr you ready for it?!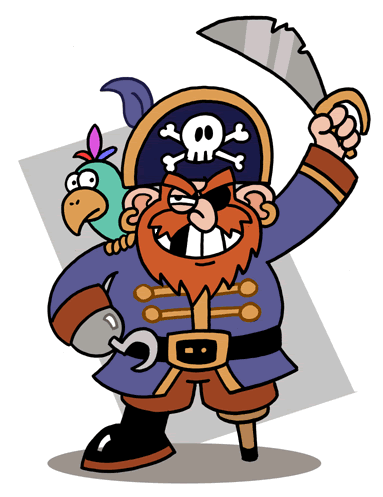 In honor of this momentous day, here is a quick pirate statistic:
Did you know that 3.14% of sailors are Pi Rates?
And thanks to
the Bloggess
, we can all speak like pirates! Vive le pirate talk!
If ye come to 'tis tavern, it gunna translate ye message into scurvy pirate speak... 'tis quite interestin' to spy wit' ye eye how everythin' looks!
Well I be off to a family event fer th' day!